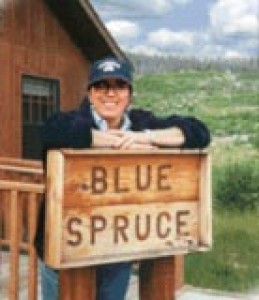 Listen to a Video Interview of Author | Publisher Rosemary Augustine
Join My eMail List for Indie Authors & Publishers
Rosemary Augustine formed Blue Spruce Publishing in 1991 as a Colorado Corporation. Today, Rosemary and Blue Spruce Publishing are headquartered in Melbourne, Florida.   The Company publishes books authored by Rosemary Augustine, Vince Gallagher and Flora McCarty.  Topics include creative writing, cat humor, cat poetry, various types of journals, career advancement, memoirs and civil war history.  Rosemary also facilitates a monthly online self publishing group offering conference calls and webinars to help writers and authors navigate the business of publishing.  
Rosemary's first book, Facing Changes in Employment, was published in 1995 and she continues to publish works on multiple publishing platforms.  Her books can be found on Amazon, at Barnes and Noble, NookPress, Smashwords and Amazon Kindle.  Or books can be ordered directly from this website – either on a retail or wholesale basis.
While living in Colorado in the 1990s, Rosemary Augustine was very active in the independent publishing community.  Former President of Colorado Independent Publishers Association, Rosemary was often a speaker at the Rocky Mountain Book Festival and The Aspen Writer's Conference on the topic of self publishing. In 2000, Rosemary released her 2nd book, How To Live & Work Your Passion.  
When Rosemary relocated to NJ/PA area in 2001, she continued to write, though she did not publish any works for 12 years.  In 2012 she released her 3rd book 365 Days of Creative Writing and a year later released 3 more.  She continues to publish multiple books each year since.  
In 2012, Rosemary formed a MeetUp.com group called "Self Publishing for Writers" and the group met monthly in Wayne, Pennsylvania. Since her relocation to Florida in 2015, Rosemary continues to facilitate a monthly publishing group called Indie Authors and Publishers via teleconference.  During the 3+ years that she facilitated the group in Wayne, more than half the members published books.  Today she continues to offer publishing assistance with authors requesting her publishing consulting expertise. Learn more at the Publishing Group tab on this website.  And, please join her email list to receive information on upcoming teleconferences and industry news.
Welcome visitors and if you are considering writing, publishing or struggling with your first book, please review my blog and subscribe to my email list, as I provide classes, useful tips and information to assist you in your publishing success.
Keep writing!  Because one day, you will publishing a book.
Warmest Writing Regards,
Rosemary Augustine – Author & Publisher